Business networking events in Guildford 2023
If you are an established business owner, or a startup fresh off the blocks you will likely have heard all about business networking events.
They are the perfect opportunity to get out and meet other business owners, find out about what they do, hear the latest news in your local business community and build relationships that can lead to customers, suppliers and joint ventures.
Often business owners head to networking events without a plan of what they want to achieve or knowing how they will follow up after the event. Two important parts of referral marketing that we'll discuss later.
But in this article, we will discuss the best business networking events in Guildford that you can discover in 2023.
Kick the year off to a great start with a collaborative event between a number of Surrey business networking groups.
Business networking events in Guildford 2023
---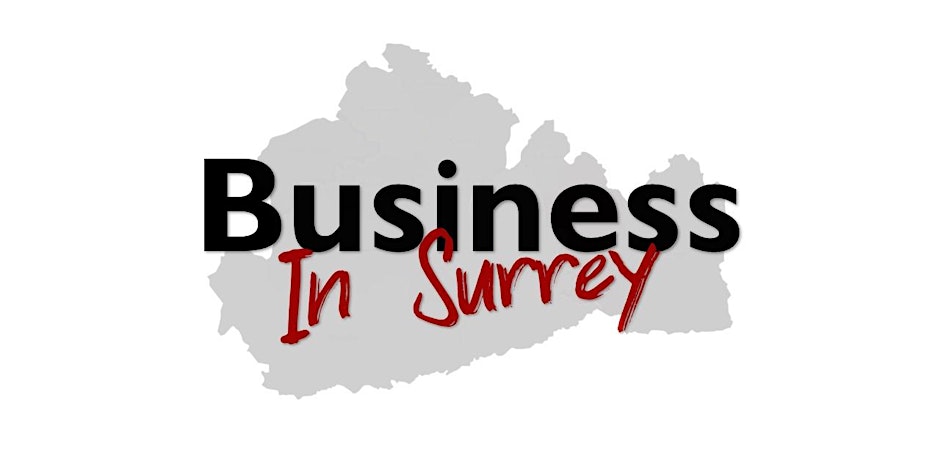 BiS BIG Networking Event – Thursday 26th January 2023
Held at Surrey Sports Park in Guildford, on the Surrey Research Park campus, organisers of the Surrey Business Expo and Paul Marcus Media pull together the largest business networking event of the year in Surrey.
With an expected 250-300 businesses in attendance, there will be a great opportunity to get to know local business owners and start conversations in 4 different networking sessions.
From 8am to 13:30 the event is a great way to polish your pitch and get back into the business mindset for the new year.
Book your place at the BiS BIG Networking Event
---
LinkedIn Local Guildford Business Networking
This is your opportunity to meet your local LinkedIn connections in person!
#LinkedInLocal is an idea that started in Australia and has caught business people's imaginations.
The idea is very simply to put the social back into social media, to meet the person behind the LinkedIn profile. It's a great way to meet with existing contacts and to make new connections in an informal business context.
Hosted by Rebecca Newenham of Get Ahead Virtual Assitants, the group meet monthly at The Weyside Pub, Guildford on the third Wednesday of each month.
Book your place at LinkedIn Local Guildford.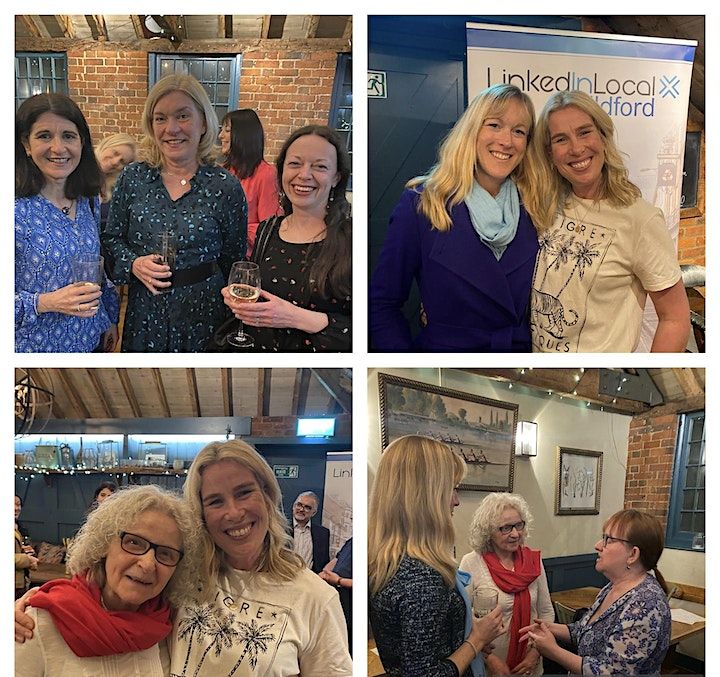 ---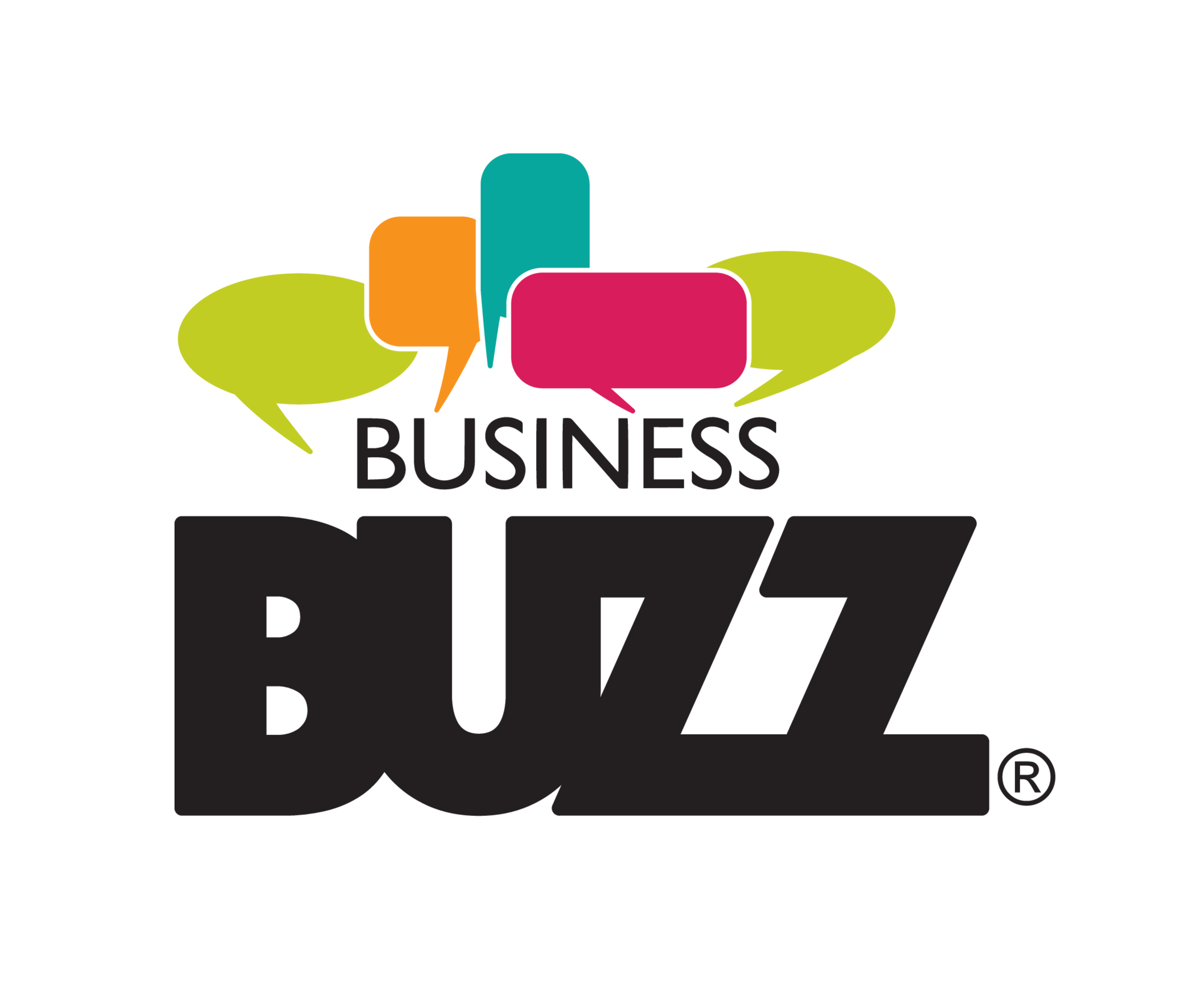 Business Buzz Guildford
Visit this vibrant, award-winning, drop-in business networking events in Guildford and make new business connections. Set in the centre of Guildford, at ZERO, meeting on the 4th Thursday of every month between 10.00 AM & Noon, BUZZ is a must for local business owners and decision-makers.
The Business Buzz Guildford monthly business networking events will sit comfortably alongside all of your existing networking commitments, with no subscription and our vast contact database and marketing strategy we guarantee that you will meet people that are outside your current network enabling you to expand your connections to benefit your business.
Hosted by Jane Tyson you are guaranteed a warm welcome and plenty of introductions!
Cost £8 including refreshments.
Click here to book your visit to Business Buzz Guildford.
---
ConnectSurrey – Guildford Connections
Connect Surrey, the brainchild of Paul Bridgland, the group holds structured networking events across Dorking, Farnham, Guildford and Woking.

The Guildford group meets fortnightly at The Fallen Angel, The Angel Hotel, 91 High Street, Guildford.
The breakfast meeting runs from 8.30am til 10am, costing £17.50
Membership fees apply. Visitors welcomed.
Get all the details for this great business networking event in Guildford.
---
BoB Club – Guildford Business over Breakfast
BoB Clubs are a popular business networking club that meets in Guildford every two weeks on a Friday.
Group organiser Trevor Smith, hosts the business breakfasts at The Holiday Inn, Egerton Road, Guildford from 6.30am on alternate Fridays.
The lively group promotes building relationships and collaboration between members at their structured meetings, creating opportunities for each other.
The group welcomes visitors where there isn't a clash with existing members.
Find out more about the BoB Club in Guildford.
---
Zoco Networking in Guildford
Zoco stands for Zoom + Coffee! And is headed up by Nick Blanchard.
Nick says: I run informal online groups. I wouldn't call it networking exactly, though we are a supportive network, but without the formalities, strict structures, rules and constant selling!
Zoco officially launched in August 2020 after a few months of free meetings to support people during lockdown. Whilst the Founder Nick is based in Hampton, South West London, we now have visitors from all over the world visiting us each week, many able to do business completely online so not tied to geographic limitations!
Zoco members always encourage our members to set up 1-1 calls with each other outside of the official meetings. Building relationships is critical not only for business success but also for our mental health.
Now we are also starting to run new in-person local groups, so welcome to the Guildford in-person part of Zoco!
Led by Group Honcho John Edward face to face meetings are back in Guildford at the Horse & Groom Merrow.
Costs: £10 for first-time visitors. Membership fees apply.
Find out more about Zoco Networking and book Guildford inperson meeting.
---
ONLE Networking Guildford – Online
Join other local business owners online for the ONLE business networking experience.
A structured business meeting held over 90 minutes online, where you will get to meet visitors and members, introduce your business and hone your business skills with the ONLE Talks education section.
An attendees list is provided before the meeting starts so you have contact details for follow-up and can take notes during the meeting.
Cost: £10.
Membership fees apply after first visit. £39 per month, discounted additional meetings.
Book your visit to ONLE Business Networking Guildford.
---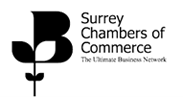 Surrey Chambers of Commerce
Hosted across the county bi-monthly Business Breakfasts are a great way for Surrey businesses to get together and build relationships over a delicious breakfast.
Starting at 8am, our Business Breakfasts are hosted by a member of the Chambers team at a different venue, so expect some gorgeous locations and stimulating conversations at these events. Feel free to bring banners and literature to these events, and don't forget your business cards!
January's event is hosted at De Vere Horsley Estate in East Horsley.
Cost: £22 + VAT Chamber Members, Non-Members £30 + VAT
Find out more about Guildford Business Breakfast.
---
FSB Connect Hogs Back
The Federation of Small Business (FSB) offers members a wide range of vital business services including advice, financial expertise, support and a powerful voice heard in government.
This regular networking event is held at the Hogs Back Hotel at Farnham, close to Guildford. The event features open networking and a speaker slot.
Time: 07:30am – 10am.
Cost £16. Ticketed event. Limited numbers. Non-members and members welcome.
Find out more about Surrey FSB events.
---
Institute of Directors (IOD) Surrey
The IoD is a thriving membership community for directors in the UK and beyond, where you can connect with other leaders, develop your skills and be heard. At a time when great directors have never been more important, the IoD offers professional development, valuable connections and influence.
Institute of Directors business events are designed to help directors and business leaders network – online and in person – to share ideas and build their business community.
Many of the events are open to both members and non-members. A variety of events are provided online and offline.
Visit the IoD Website for a list of Surrey events
---
BNI Guildford Business
BNI is comfortably the largest business networking organisation in the world, members meet on a weekly basis to exchange business referrals and make introductions.
As a member of BNI you will have access not only to the people that you meet every week and the 100,000+ UK based companies but also to over 1 million members worldwide. Of course, most business is completed within the local groups but it is good to know that the additional support is there if you want it.
As well as the business leads and referrals, a thriving group like Guildford Business offers a chance to mix with successful business people, share their experiences and tap into a hugely experienced resource.
Guildford Business BNI meets every Thursday at Guildford Cricket Club on Woodbridge Road, the meeting starts at 6.30am and we aim to finish by 8.30am, more details can be found here
Visitors are welcomed where there is no clash with existing members. Membership fees apply.
Book a visit to BNI Guildford Business.
---
Best Business Group Surrey
The BEST business networking group offers companies the opportunity to meet a range of professional service providers in an informal setting.
A hybrid group meeting on the first Tuesday of each month in the Hideaway Cafe in Guildford for a face-to-face meeting and other weeks online via Zoom.
Meetings are held at 8.00am.
Led by Chairman Ken Mead, drop the group a message to visit the next Zoom meeting.
---
FORE Business Networking events in Guildford
A long running business networking event in Guildford is FORE Networking. Hosted since 2014 at Puttenham Golf Club.
Enjoy a round of golf, pass referrals and build relationships amongst a flourishing group of golf enthusiasts.
Events are held monthly, on selected Tuesdays at 7.20am.
Membership fees apply.
Discover FORE Networking Guildford.
---
OMNI Business Development Network
One of the largest independent networking groups in the South East, the OMNI Business Network has hosted events across Surrey and South West London for many years.
Run by John Gower and his team of Group Directors, meetings are held across Guildford, Reading, Farnborough, Basingstoke, Bracknell and in South London with Twickenham, Walton and Weybridge.
You'll generally meet John at the region's business exhibitions hosting the speed networking sessions.
Guildford and Woking Breakfast group meet bi-weekly at The Worplesdon Place Hotel, Perry Hill, Guildford.
Costs: £10. Membership fees apply.
Guildford & Woking Breakfast – Omni Business Network
---
How Does She Do It?
Hosted by Jo Ferrone, How Does She Do It? is a supportive business networking event online and offline.
With a mix of speakers, pampering sessions and being child friendly these events are a hit in Guildford, Kingston and East Surrey.
Find out more at https://howdoesshedoit.life
---
Surrey Research Park Business Networking
Established in 1985 by the University of Surrey, the Surrey Research Park his a gem at the centre of the Guildford Business community.
Home to 175 businesses and over 4,500 staff across the site, the Surrey Research Park has a ready made business community of tech, bioscience, medical and other high growth start ups.
The Surrey Technology Centre is the serviced office space resource at the heart of the Research Park, hosting events and business networking throughout the year.
Find out about upcoming networking events here.
---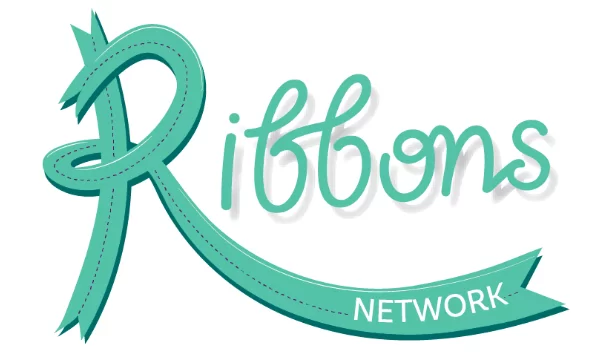 Ribbons Network – Surrey Group
The Ribbons Network is a small business networking group with online and in person offerings across Surrey, West Sussex, Hampshire, Berkshire and Dorset.
Founded by Jade Binsted, the Ribbons Network have successfully seen the launch of both RibbonsFest, a business festival and The Ribbons Foundation.
The Ribbons Network Surrey group meets each month at Chilworth just outside Guildford.
Fees: £25 Ticket plus booking fee and suggested donation to The Ribbons Foundation.
Find out more about Ribbons Network Surrey.
---
TWM Solicitors Lunch Club
Guildford-based solicitors TWM Solicitors host a regular lunch club and networking event.
Designed to provide the opportunity for local professionals and business communities to get together in an informal setting and build their network of contacts.
Register on the TWM Solicitors website for updates on events.
---
Guildford Breakfast Club
Meeting four times each year, join business owners from across Guildford and Cranleigh in a friendly informal environment for networking organised by Guildford Conservatives.
All events include a Full English Breakfast plus a prominent keynote speaker from National Government or the Business Community to update on what is going on in their area.
Our Annual Membership for 2019 is £139 which includes three breakfasts plus summer drinks and canapes.
For more information please email Matt Furniss at guildfordbreakfastclub@outlook.com, or for an application form please email info@guildfordconservatives.com.
---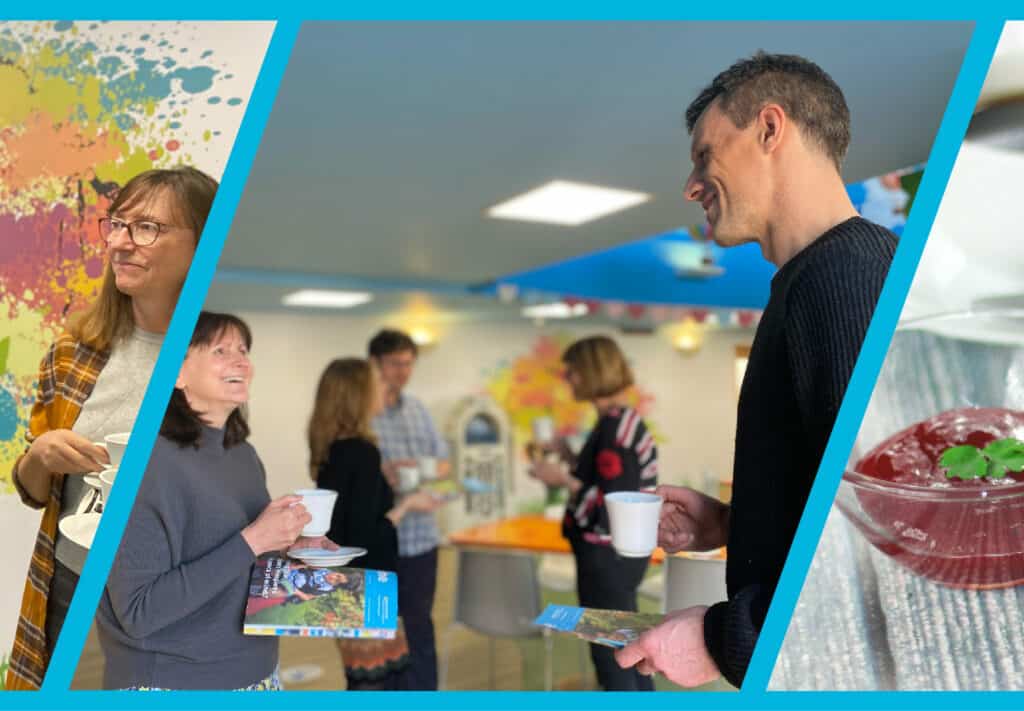 Shooting Star Childrens Hospice Business Breakfast
Shooting Star are host business breakfasts at their Guildford-based hospice, Christopher's.
It provides an opportunity to meet representatives from corporate supporters, discover the many interesting ways they have been fundraising and supporting us over the last two years, and network with other local and regional businesses
Meeting time: 8.30-10am.
Find out about the latest events Business Breakfast.
---
Business Exhibitions in Guildford
Surrey Business Expo
Date: 19th April 2023
Organised by Paul Bridgland and Steve Page, local business owners, the Surrey Business Expo is back for another great event.
Hosted at Surrey Sports Park the event is a popular event in the local business calendar for over 16 years attracting businesses from across Guildford, Woking, Farnham and Camberley.

Free to attend, there are lots of networking opportunities including a speed networking session.
Stands sell out quickly, with over 1000 local business owners in attendance.
Book your free tickets for Surrey Business Expo.
---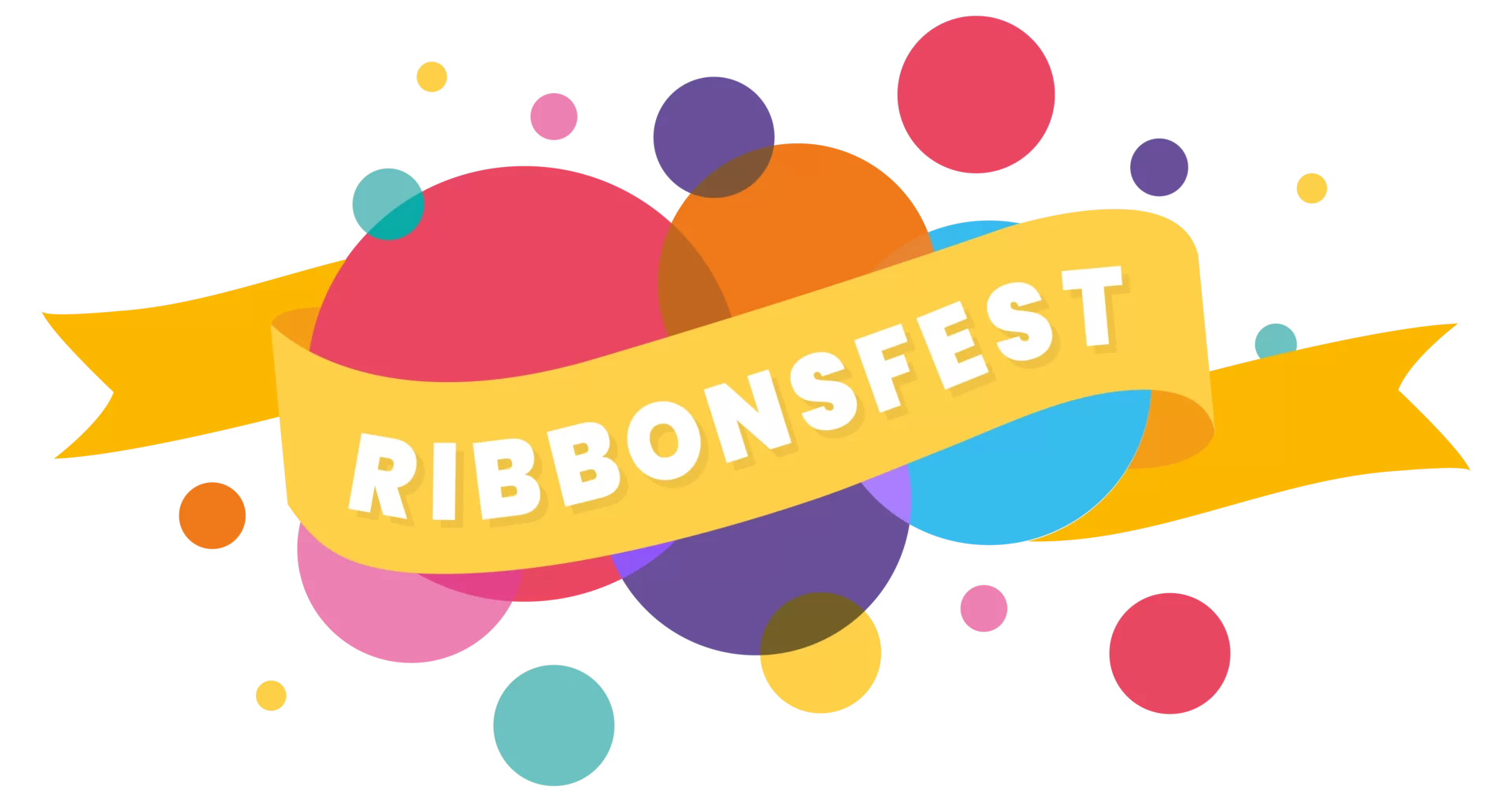 RibbonsFest 2023
A business networking event with a difference… the UK's ONLY Business Networking Festival.
Planned for 15th June 2023, from 10am to 10pm the event mixes speakers and entertainment, all with the aim of skyrocketing your business.
Speakers include Kevin Whelan, Nell op de Beeck, Nikki Tapley and Penny Power.
You'll enjoy live music, talks, speed networking, after party and much more.
Organised by the local business networking organisation Ribbons Network.
Festival admission from £75.
Book your Ribbon Fest tickets.
---
Have we missed your business networking events in Guildford?
Drop me an email to jamie@helpmegrow.co.uk with all of the details and we'll get it listed!
Now you've covered business networking events in Guildford, why not take a look at events in Woking, Basingstoke or Reading?