Why Referral Marketing should be in your marketing mix…
So many businesses I speak to really value word-of-mouth referrals as their preferred way of attracting customers.
And they aren't wrong.
If you are recommended a restaurant by a friend, you are more likely to try it.
The same goes for most products or services, the power of a testimonial or a referral is second to none.
Yet, whilst it's the most powerful and most likely to convert to a paying customer, it's also the most unpredictable from a marketer's point of view.
As business owners we want to create marketing techniques that produce consistent results that can be tracked and measured, on the contrary, sadly the word-of-mouth referral from a happy customer is totally random.
Back in 1872, an American entrepreneur and owner of a mail-order business, Aaron Montgomery Ward, introduced a scheme to incentivise his existing customers to recommend him to new potential customers.
Montgomery Wards' Chicago-based business grew exponentially and referral marketing was born.
By 1904, Montgomery Ward had over 3 million customers on their mailing list. Incredible for a time before the internet, email and digital marketing.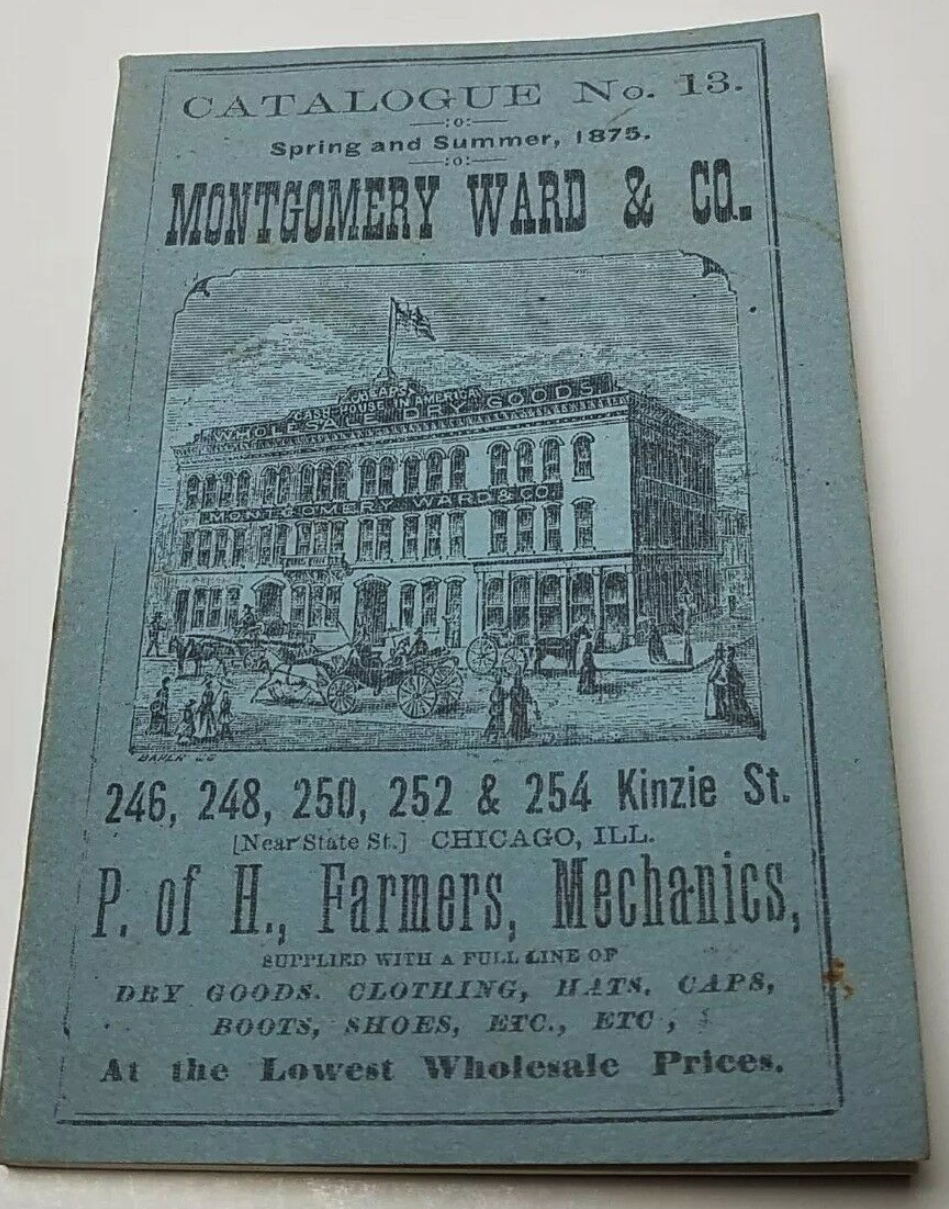 It's clear to see how valuable building connections and referrals can be for small businesses.
Over the last four decades, a number of organisations have formed to help business owners expand their networks and build relationships leading to business opportunities, from Chambers of Commerce to networking groups.
One organization that harnesses the potential of referral marketing and fosters business networks is BNI (Business Network International).
In this article, we'll explore what BNI is, delve into the concept of referral marketing, and provide detailed examples of how businesses sharing common customers can benefit from passing referrals and providing value to their clients.
Understanding BNI – Building Bridges for Business Success
BNI, which stands for Business Network International, is a global organization that helps entrepreneurs and professionals build strong business relationships.
It operates on the principle that "givers gain" – by giving referrals and support to others, members are more likely to receive referrals and support in return.
BNI provides a platform for professionals from various industries to connect, collaborate, and exchange business opportunities.
Members attend regular networking meetings where they have the chance to introduce themselves, share information about their businesses, and request specific referrals.
BNI chapters typically consist of one representative per professional category to encourage collaboration rather than competition. The smallest groups in the UK may have around 15 members, whilst the largest UK chapter has over 100 professionals in the room.
The Power of Referral Marketing
Referral marketing is a strategy in which businesses encourage their satisfied customers to spread the word about their products or services to their friends, family, and colleagues.
It relies on the trust and credibility that existing customers have built with their network.
Let's take a look at a couple of examples to better understand the benefits of referral marketing:
Example 1: Sarah's Photography Studio and Lisa's Event Planning Services
Sarah owns a photography studio specializing in capturing beautiful moments at weddings and events. Lisa, on the other hand, runs an event planning service, helping people organize and coordinate their special occasions.
Both Sarah and Lisa serve clients who are planning weddings, birthdays, and corporate events.
By establishing a referral partnership, Sarah and Lisa can benefit from each other's customer base.
When Sarah completes a photography session for a client, she can recommend Lisa's event planning services to ensure the event is well-organized and stress-free.
In return, Lisa can refer her clients to Sarah's studio for stunning photographs to preserve their cherished memories. This way, both businesses can expand their reach, provide more value to their customers, and grow their client base.
Example 2: Mark's Fitness Centre and Emily's Nutritional Coaching
Mark owns a fitness centre that helps people get in shape and lead healthier lives. Emily, on the other hand, is a nutritionist who offers personalized meal plans and guidance for maintaining a healthy diet.
Both Mark and Emily cater to individuals seeking a healthier lifestyle.
By collaborating and passing referrals, Mark and Emily can provide a comprehensive health and wellness solution to their customers.
Mark can refer his gym members to Emily for nutritional advice and guidance, ensuring they have a well-rounded approach to their fitness goals. In turn, Emily can refer her clients to Mark's fitness centre, allowing them to take advantage of professional exercise facilities and expert trainers.
By working together, both businesses can enhance their services, improve customer satisfaction, and foster long-term loyalty.
Referral marketing and organizations like BNI play a crucial role in building strong business networks and facilitating mutually beneficial relationships.
Through referral partnerships, businesses can tap into each other's customer bases, provide greater value to their clients, and expand their reach in the market.
Here we looked at an example of how just two businesses might refer a customer between them, the power of BNI comes into its own where a group of businesses all serve the same client.
BNI terms this as a Power Team – for example – a builder, plumber, electrician, roofer and plasterer might all be involved in the same project from a single initial referral passing work to a number of related parties that know, like and trust each other.
Imagine walking into a room where the businesses that work with clients like yours, are looking to build relationships and partnerships.
Much easier than knocking on random doors looking for people to partner with your business!
It's powerful stuff and one of the most cost-effective forms of marketing.
But as you can see, for referral marketing to work, like the example of Montgomery Ward, businesses need to have a system in place to help generate those referrals.
Whether it's a recommend-a-friend scheme within your business or a business referral networking organisation like BNI, it's a marketing technique business owners should consider carefully.
By embracing the power of referrals and collaboration, small businesses really can thrive in today's competitive landscape, creating a win-win situation for themselves and their customers.
If you'd like an invitation to a BNI meeting near you, just drop me an email to: jamie@helpmegrow.co.uk and I will organise an invitation for you.